Japan Visa for US Citizens
Discover the Japan Visa for US Citizens requirements and process!
There are so many reasons to visit Japan, from the cherry trees in Tokyo to the temples & shrines in Kyoto. Every year thousands of people from the United States and all over the world pay a visit to Japan, either to cherish natural beauty or earn a living.
Every year thousands of US citizens visit Japan for tourism, work, business, and other reasons. According to data of 2016, there were roughly 4.7 million visits to Japan from United States. Most US citizens visit Japan for vacations or sightseeing.
However, your purpose of visit might be work-related or any other reason. Let's get into visa requirements for US citizens who plan on visiting Japan soon!
What is the Japan visa?
The Japan visa is a permit of entry into the physical borders of Japan for different purposes. Although the United States Of America citizens are on the visa-exempt list of Japan, this exemption is only for short-term visit visas.
However, US citizens will most likely be on the list of eligible countries for the newly introduced Japan e-Visa. It is called an electronic visa because the application process is completed entirely online. Without the need to visit an Embassy nor a Consulate, the Japan e-Visa is delivered in just 3 business days at the applicant's email address!
There are generally two broader categories of visas for any country. The first one is short term visa that allows you to visit a country for tourism, business-related purposes, or reuniting with an old friend for up to 90 days. The second type is a long-term visa, which qualifies the visa holder to start working in Japan or stay there for a more extended period of time.
A regular visa vs. an electronic visa (e-Visa)
The government of Japan issues regular visas to all the foreigners who apply for a Japanese visa by physically visiting the embassy and submitting the documents.
However, the country's authorities have taken the initiative to make the visa filing process smooth and quick. Japan introduced the electronic visa system. 
As a result, the person applying for a visa will not have to visit the Embassy nor a Consulate. The whole process is completed online and takes much less time than applying for regular visas!
Do US citizens need a visa for Japan?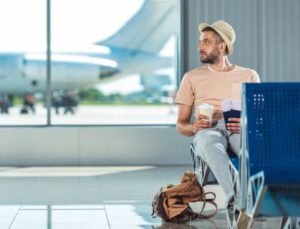 Many people get confused about visa requirements and wonder if US citizens need a visa for Japan?
The answer to this question varies according to the purpose of visit.
If you intend to visit Japan for short-term tourism or business purposes. In that case, you will most likely need an e-Visa, once the system if fully in place. The Japanese government has issued a list of countries having visa exemption for short-term purposes, including the United States.
Talking about the long-term visa, citizens from every country worldwide require a work visa in Japan for a long-term stay. Therefore, any US citizen planning to visit Japan for a longer time needs to have an appropriate travel permit to do so.
Japan tourist visa for US citizens
The Japan tourist visa is a short-term travel permit and US citizens don't have to apply for a regular tourist visa at an Embassy. Instead, all United States citizens can apply for a Japan e-Visa that is obtained entirely online and serves as a short-term visa.
When you're applying for a short term e-Visa, be mindful of fulfilling the following requirements:
You must have a passport with a minimum validity of 6 months from the planned date of departure
You must have an active email address (onto which the approved Japan e-Visa will be delivered)
You must have access to any online payment method to be able to cover the fees
What are the characteristics of Japanese short-term e-Visa?
Allows stay of up to 30 days
Additionally, it is valid for all kind of tourism-related activities (vacation, transit, Olympics, cultural exploration, religious obligations)
The maximum validity is up to 90 days
It requires 3 days or 72 working hours to process the application, which is pretty fast compared to a regular Japan visa
How to apply for the Japanese e-Visa?
Fill an online application form first.
Secondly, pay the visa fees by any available online payment method.
Finally, the Japanese Embassy will process your application and send you an electronic visa within 72 working hours to your email box.
Japan work visa for US Citizens
Citizens of the United States can apply for a long-term work visa to Japan. There are two broad categories of work visas: regular work visas and highly skilled professional visas.
Which professions enable you to apply for a work visa?
There is a long list of which professions enable you to apply for a work visa to Japan. However, most generally, the following list covers most of the professions that a foreign resident in Japan can work in:
Teachers
Legal services
Business Managers
Tech Experts
Investors
Accounting Services Providers
Human Right Services
Medical Professionals
Researchers
Journalists
Religious Services
Artists
Highly Skilled Professionals
Skilled Labor
Nursing Professionals
Requirements for getting a work visa to Japan
Well, the process of applying for the work visa has most requirements of a regular visa to Japan:
Certificate Of Eligibility(CoE)
Your Valid Passport
Properly filled application form and passport size photographs attached
Documents attesting your academic qualification and job position & salary for a future job in Japan
Specific documents from different professionals. For instance, artists, research workers, religious services, etc., can be asked to show proof of their record.
The most important stages of getting a work visa to Japan are:
Apply and get the approved online visa for Japan delivered to your email box and stay in Japan for up to 30 days!
Getting Certificate Of Eligibility issued in Japan
Secondly, applying for a visa by completing the requirements
Lastly, submitting a complete paperwork to an Embassy
What is a Certificate Of Eligibility?
Certificate Of Eligibility(CoE) shows that a person can legally work in Japan. You're applying for a visa after getting a job offer from an employer in Japan. Therefore, your future employer will be responsible for getting the CoE for you on your behalf. In another case, whoever is your sponsor is in charge of filing an application for the CoE.
You must make sure to send copies of the necessary documents to your sponsor or employer before starting the visa filing application.
What are the benefits of applying for an e-Visa?
You can apply for a regular visa, but e-Visa application is quick and convenient. You can be sure to be granted the following benefits:
Delivery of your e-Visa via email within 72 business hours
Complete online process eliminating the need to visit the Embassy
Professional and round the clock telephone and email customer support service
Most importantly, a straightforward application process that can be completed within minutes from home
The application process can be completed on any working device with an internet connection, even a phone!
Full assistance of a visa experts' team via email and phone
Japan is a beautiful country with a rich culture, history, and heritage. Besides, the industrial giant is an attraction for job seekers all around the world.
No matter what your purpose is to visit Japan from the United States, don't forget to spend some time in the fields of cherry trees and meditate in the shrines of Kyoto.
Apply for the Japan e-Visa and spend up to 30 days (one month) in Japan for all tourism-related purposes!