What is a Japan visa?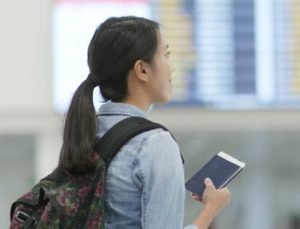 Japan is a beautiful place that is loved worldwide because of its stunning temples, natural beauty, historical sites, food festivals, traditions, cultures, and much more.
Indian citizens can now apply for a visa to their favorite destination using the ultimate Japanese visas system, which can be divided into . So, what is a Japanese visa?
The Japanese visa may come in short-term entry or long-term entry permits obtained at an Embassy or the e-Visa system, which was implemented recently. Japanese e-Visas can be handled entirely online using any working device in a matter of 3 business days.
Indian citizens can now get access to a short-term stay visa for visiting Japan online. However, people planning to do business, work there full-time, or go there as a student need a long-term permit obtained at an Embassy.
Read on to learn which type of Japan visa will be best for you and your travel needs. Find out what are the current requirements, what documents to prepare, and how to apply for the Japanese visa from India!
Regular Japan Visa for Indian Citizens – More Information
The regular Japan Visa for Indians citizens comes with the following features
Regular tourist visa for Indian citizens
-issued as either single or double-entry permit
The single-entry visas have a validity of around three months at the time of issue, allowing you to stay for approximately 15 days within the country.
A Japanese visa issued with a double-entry permit comes with a validity of around six months from the issue.
-costs 3000 or 6000 YENs
The cost of a Japanese tourist visa varies between 3000-6000 YENs, depending on the type of visa you apply for.
-for purposes of tourism
Regular tourist visas can be applied for tourism purposes. The application form requires you to put your personal details, and flight details correctly without any errors.
-issued for three months
Regular tourist Japan visas for Indian citizens are issued for around three months.
-allows to stay in Japan for 15 days
This visa allows the applicant to stay within Japan for 15 days.
– processing time
You must be wondering about the processing time for a regular tourist visa, so it takes around 5-10 business days.
– obtainable at an Embassy
Once you are done applying for the regular tourist visa, you can obtain it from the Embassy after 5-10 working days.
Japan e-Visa for Indian Citizens – More Information
Japan e-Visa for Indian citizens
-issued within 72 hours
The Japan visa for Indians in the form of an e-Visa is issued within 72 hours (3 business days) from submitting the form online.
-the approved document arrives at the applicant's email box in PDF form
Once all your docs are properly checked, you will receive the approved Japan e-Visa in the form of a PDF file. Make sure to check your email inbox frequently after applying.
– valid for three months
The best part about the e-Visa for Indians is that it comes with a validity of 90 days/ 3 months.
-allows a 30-day stay
Once you are done with the process of obtaining an e-Visa, you can enjoy staying in this mesmerizing country for around 30 days.
-obtainable entirely online
Keep in mind that e-Visa is obtainable entirely online. You don't have to visit an Embassy nor any other official institution.
-single-entry permit
The Japan e-Visa serves as a single-entry permit. It's essential to remember that you can only enter Japan once within the 3-month validity period.
-for purposes of tourism
The electronic Japan visa can be used only for tourism purposes, such as going on vacation, visiting family and friends, going sightseeing, or simply enjoying a relaxing getaway.
Japan Visa Requirements for Indian Citizens
Japan e-Visa requirements
The requirements differ depending on the selected visa type; for an e-Visa, the only requirement is:
a valid passport that won't expire for a minimum of 6 months starting from the planned date of departure to Japan.
an active email address is essential for applying for the Japanese e-Visa for Indian citizens since the approved document will come to your email box in PDF format.
access to any online payment method is last and another essential factor which you should consider beforehand because you need to make an online payment to cover the costs of issuing your e-Visa to Japan.
Regular tourist visa requirements for Indian citizens
The essential regular tourist visa requirements for the regular Japan tourist visa include:
• a Japan tourist visa application form
The form is one of the utmost things when applying for a Japan visa, as you need to fill everything in with your details. Plus, you need to fill in the information correctly, as any error might lead to the rejection of your visa.
• Passport
A valid passport is a must for a regular tourist visa. You need a six months validity period with two blank pages allowing the immigrant officer to stamp your passport.
• Passport-like photographs
You need proper passport-like photographs which make your face clearly visible so that they are valid. Otherwise, you might get rejected. The passport size photo should have a white background.
• Trips and flights itinerary
While applying for the Japan tourist visa, you need to give complete trip details regarding the traveling dates, the purpose of traveling, travel company, entire flight itinerary, stay details during the trip, and much more so that your application is correctly forwarded to the Embassy.
Describe all your details regarding the planned activities, hotels, contact person, and more to avoid any misunderstanding.
• Proof of having sufficient funds for the trip
It's essential to have enough funds for the trip, so you might need to give a guarantee by the sponsor or show your bank statement so that you can prove your sufficient funds. Moreover, the bank certificate and instant income tax return details are required for having complete proof.
• And more
Other documents may be required for students, workers, or in different individual cases.
How to apply for a Japan Visa from India?
Regular visa
To apply for regular visas, applicants should collect all their documents and submit them to the Embassy. Make sure to prepare for the entire application process at least a few weeks in advance of the planned trip.
e-Visa
For candidates who are applying for an e-Visa should follow these steps:
Fill the application form by providing all travel details and basic personal details. Next, add your email address, your correct passport information and ensure that it lacks any errors.
Cover the e-Visa fees using online payment. Choose between a credit card, debit card, PayPal, PayU, or any other method.
Check the email box for the approved e-Visa for Japan in a PDF format which usually arrives within 72 hours.
Apply for the Japan e-Visa from India and enjoy a 30-day stay in the country!